We understand that for a business to be successful, it needs to dedicate its limited resources to serving its customers and growing its business. When our clients engage us, they are looking for high value, high impact legal service that will move the needle and protect their interests.
Our business lawyers move quickly and deliver results for our clients.
Sunder Legal is a Seattle-based business law firm dedicated to serving businesses, founders, and entrepreneurs. We provide businesses with a full suite of legal services – from formation, to fundraising, to negotiating commercial agreements, to purchase and sale. We are former big-law and big-tech legal talent that leverages its experience to represent startups, founders, and small and medium-sized businesses.
Sunder Legal's business lawyers have the knowledge and experience to provide you and your business top tier, high value legal representation. We are proud of the reputation we have built, working with both startups, small businesses, and larger organizations. No matter the size of your business, our business lawyers will make you feel well-represented and proud to say "you can call my lawyer – Sunder Legal."
Our business lawyers offer legal counsel that includes :
Corporate entity formation and creation
Commercial contracts
Purchase and sale agreements
Startup fundraising
Minority Investments, Stockholder Agreements, and Partnership Agreements
General, day-to-day corporate and operational legal advice
Influencer marketing
Intellectual Property Licensing
We Understand Business
Our founder, Alykhan Sunderji is a former senior Amazon attorney and technology executive with over a decade of experience providing legal advice to businesses. Sunder Legal was founded on the idea of providing businesses with actionable, straightforward legal advice. We believe that legal risk is business risk and that lawyers should provide their clients with recommendations grounded in actual dollars and cents.
Good lawyers tell you what you can't do. Great lawyers tell you what you can.
Business Law Practice Areas
Sunder Legal provides a range of business law services, including startup formation packages, contract negotiations, executive compensation packages, purchase and sales, fundraising, advertising and marketing, and more.
Startup Formation Packages
We can help form your business entity by drafting and filing the proper documentation. This includes the following:
Articles of incorporation
Articles of Organization
Corporate Bylaws
Employment Contracts
Independent Contractor Agreements
Intellectual Property Agreements
Operating Agreements
Partnership Agreements
Commercial Agreements
Commercial contracts can include hidden pitfalls for business owners and executives who do not deal with contract language on a daily basis. Our business lawyers will draft, review and negotiate your contracts using their experience representing some of the largest corporations in America and some of the most successful small and family businesses in Washington. We help protect your business, by ensuring that you have a complete understanding of your business's rights and responsibilities when entering and negotiating commercial agreements.
Purchase and Sale
We draft and negotiate purchase and sale agreements for businesses – including asset purchase agreements and stock purchase agreements. As experienced business lawyers, we are here to provide you with sound legal counsel throughout this process, all while safeguarding your company's best interests.
Furthermore, we work with a network of specialists from litigators to accountants who share our business and client-first approach, and can help you solve a host of business law issues.
Fundraising and Corporate Finance
We have significant experience working with startups to raise financing. We can deftly advise you from SAFE, to SEED, to Series A. We are experts in the most commonly used agreements – from Y-Combinator's SAFE Agreement to the National Venture Capital Association's Model Series A investment documents.
We guide our clients from term sheet, to due diligence, to definitive documents, to securities filings.
Executive Compensation
Executive compensation packages can be complicated for small businesses and startups. We help startups draft and form their executive compensation packages, including options plans and profits interest plans. We will work closely with your tax advisor or refer you to one of the many we regularly work with. We also advise individuals to help them negotiate the best benefits and incentives for when they join a new startup.
We are a Seattle-based business law firm representing clients across the state of Washington and beyond. Contact Sunder Legal to learn more about how our experienced business lawyers can help your company's legal needs.
FAQs
What does a business lawyer do?
A business lawyer acts on behalf of business owners in order to protect their interests, shield them from risk, and provide legal advice and guidance. Business lawyers understand the law, but most importantly they understand how it affects a business's operations and future liabilities. A good lawyer can explain how legal risk will affect your bottom line and help you plan for the future.
What questions should you ask a business lawyer?
Meeting with a business lawyer is one of the best moves you can make to protect your company and minimize your business risk. As a small business owner, here are some questions you should ask when meeting with your lawyer:
What type of business entity should I choose?
What are the most important risks my business faces that I should be addressing?
How much control over my company do I have vis-à-vis the other investors?
How can I protect my intellectual property?
What commercial agreements does my business need?
How can I limit my liability or risks in a contract?
What other business risks am I facing?
When do I need to hire a business lawyer?
You may not think that you need a lawyer on hand for every issue that you face as a business owner. However, obtaining trusted legal counsel is an important investment that you can make for your business. Even small mistakes or misunderstandings can cost you money, time, and potential frustration. You are better off meeting with a business lawyer before any major issues arise, in order to obtain advice and ask questions.
About Alykhan
Find out more about our founder and how he can assist you in being prepared for an ever-changing business landscape.
SOME OF OUR CLIENTS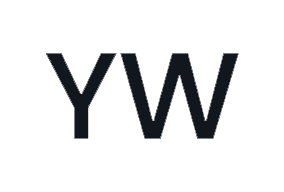 hear from our clients
Alykhan has a tremendous amount of business experience meaning that he was able to grasp the problem very quickly and with little context. We worked with Alykhan to solve an issue related to inauthentic products that had found their way to our distributor. Alykhan helped us solve our problem in a creative way that maintained good relationships with our key partners and customers.
Natasha Ratanshi-Stein
Founder
Compared to working with other attorneys in the past, I found it refreshing to work with Alykhan to piece together a creative and tax-efficient way to share ownership in my business. I really appreciated Alykhan's deep expertise and consistent responsiveness in addressing all my questions throughout this project.
We cannot say enough amazing things about Alykhan and his services/team. He has been instrumental in getting our start up literally up and running. His attention to detail and the future of your business is top of mind, and he constantly communicates with all parties involved. HIs previous experience at Amazon and foresight is exceptional. Thank you to Sunder Legal, they are by far one of the best firms that we have worked with.
Previous
Next