Sunder Legal works with businesses at every stage of their life cycle – from formation, to fundraising, to negotiating their most important agreements, to purchase and sale of business.
Business owners are often faced with complex legal issues and legal risk. As you scale your business, your exposure to those risks can grow and become more complicated. Our experienced Seattle business lawyers can help businesses at all stages identify, mitigate, and address complex legal matters that can put their business at risk. Partnering with the right legal counsel will ensure you understand the risks facing your business, take appropriate steps to address those risks, and build for long-term success.
Our Philosophy
At Sunder Legal, our number one goal is to help your business grow and succeed. As entrepreneurs and small business owners ourselves, we understand that to be successful, you need to dedicate your limited resources to your customers and growing your business.
When it comes to legal risk, business owners should ensure they understand the real world impact of those risks in terms of dollars and cents. Armed with that information, business owners can take the steps that make sense for their business. Our business lawyers are here to help you understand how the law impacts your business, assess your options for addressing your legal risks, and implement solutions in the most efficient manner.
Seattle Business Law Attorneys
Business Oriented
We want our clients to see us as trusted business consultants, who also happen to be expert business lawyers. Our goal is to provide practical, timely, high-quality advice in straightforward language that business owners can easily understand. Our combined business and legal expertise hold significant value for our clients. Our business lawyers take the time to understand your business objectives, so our legal strategy and counsel are tailored to your business's individual needs. We are a highly responsive team and move quickly to get things done. Sunder Legal is committed to building relationships with and achieving results for our clients.
Seattle Business Law Services
Our business law services include:
Business Formation
Our Seattle business lawyers provide high-quality legal counsel to help your startup business formation. With our expertise, we can assist you with business entity selection, drafting and filing legal forms, forming business strategy, and offering advice on any questions that arise.
Business Transactions And Governance
Our business lawyers counsel our clients on a matter of ongoing governance issues such as:
FAQs
Why do I need a business lawyer?
Owning and operating a business comes with risk and liability. Business owners will invariably face ambiguous legal issues when dealing with structuring, operations, and third-parties. By working with a trusted Seattle business lawyer, you can avoid costly legal mistakes and ensure financial success in the future.
What is the difference between a corporate and business lawyer?
These terms generally mean the same thing. However, business and corporate lawyers provide guidance on corporate governance, fund-raising, and structuring as well as commercial agreements and operations.
How much does a business lawyer cost in the Seattle area?
Sunder Legal charges $400 an hour for legal services and $200 for paralegal services. When you contact our business lawyers, they will assess the complexity of your legal service and provide an estimate. We pride ourselves on having transparent and predictable pricing for our clients. We also provide flat fees for business formation.
About Alykhan
Find out more about our founder and how he can assist you in being prepared for an ever-changing business landscape.
SOME OF OUR CLIENTS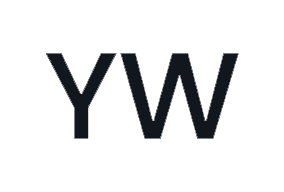 hear from our clients
Alykhan has a tremendous amount of business experience meaning that he was able to grasp the problem very quickly and with little context. We worked with Alykhan to solve an issue related to inauthentic products that had found their way to our distributor. Alykhan helped us solve our problem in a creative way that maintained good relationships with our key partners and customers.
Natasha Ratanshi-Stein
Founder
Compared to working with other attorneys in the past, I found it refreshing to work with Alykhan to piece together a creative and tax-efficient way to share ownership in my business. I really appreciated Alykhan's deep expertise and consistent responsiveness in addressing all my questions throughout this project.
We cannot say enough amazing things about Alykhan and his services/team. He has been instrumental in getting our start up literally up and running. His attention to detail and the future of your business is top of mind, and he constantly communicates with all parties involved. HIs previous experience at Amazon and foresight is exceptional. Thank you to Sunder Legal, they are by far one of the best firms that we have worked with.
Previous
Next