We draft, negotiate, and review your most important contracts
Sunder Legal provides a number of services related to commercial contracts – from contract review to negotiation to creation. We are seasoned contract and transaction lawyers with significant experience negotiating complex commercial agreements, including technology and content license agreements, partnership agreements, operating agreements, talent agreements, joint-venture agreements, purchase and sale agreements, customer agreements, terms of service, supply agreements, and master service agreements.
For startups, small businesses, and founders, we can review, draft, and negotiate contracts that address each client's specific needs.
We have experience negotiating against the largest and most successful companies in the world, including Disney, Viacom, Hanes, Microsoft, Sony, Warner Bros, and Samsung, as further described below under "Representative Transactions."
Commercial Agreement & Contracts Services
Contract Creation and Negotiation
We have significant experience drafting and negotiating important commercial agreements for our clients – including customer agreements, partnership agreements, shareholder agreements, and intellectual property licensing agreements. We also have extensive experience drafting terms of service and click thru agreements.
We consider ourselves contract experts – bring us in to close the big deal, draft the important contract, structure the complex license. Leverage our experience for your success.
Properly drafted agreements protect your interests and maximize your upside.
Examples of commercial contracts and agreements that we negotiate on behalf of our clients:
Sales of goods and services
Lease or purchase agreements
Use of intellectual property / IP License
Employment agreements
Loan and finance agreements
Listing agreements
Non-Disclosure Agreement
Independent Contractor Agreement
Simple Agreement for Future Equity Agreement
Contract Review
Commercial agreements can contain complex structures, unusual legalese, and may or may not reflect the terms of the "business deal." We regularly work with clients to review contracts that have been prepared by other parties – both in the negotiation stages and after execution. It is common for clients to contact us after living under an agreement for some time to confirm it aligns with their expectations and to better understand their rights and remedies.
Our business attorneys will:
Review the terms of your agreement
Explain legal terms of art
Answer any specific questions about the agreeement
Identify business risks
Identify your rights and responsibilities under the agreement
We will review any existing contracts you have to fully determine your rights and obligations in the event of a dispute or litigation.
Representative Transactions we have negotiated:
License and Co-brand Agreement between Major Retailer and Major Hollywood Rights Owner
Under the agreement, the Major Retailer has a global license to the Hollywood Rights Owner's image library to sell branded products or create co-branded products with Retailer-owned brands.
The retailer can sub-license individual content creators to create new derivative works.
Key issues included: (i) ownership of derivative works; (ii) responsibility for IP infringement; and (iii) tracking and auditing of royalty payments.
Joint Development Agreement between Major Retailer and Major Eyewear Manufacturer.
Under the agreement, the major retailer and Eyewear Manufacturer co-developed a virtual try-on feature for the brand's sunglasses catalog.
Key issues included: (i) ownership and usage of joint-development work product outside of the relationship; (ii) compensation for development milestones; and (iii) payment schedule if the technology was not developed or milestones missed.
Joint Development Agreement for Automated Manufacturing System for Custom Clothing
Under the agreement, a confidential startup developed an automated production system to sew custom clothing with measurements derived from a camera phone.
Key issues included: (i) ownership and license of technology developed; (ii) payment based on KPIs; and (iii) warrant to purchase shares based on sales milestones.
Production Agreement for TV Show with Name Brand Talent
Represented a major fashion retailer to negotiate a production agreement with a prominent entertainment studio and talent agency.
The studio agreed to (i) produce and record a first-of-its-kind streamed fashion show live from New York Fashion Week; and (ii) recruit luxury brands and top-tier talent for the show.
Key issues included: (i) ownership and license rights of the content; (ii) responsibility for talent and brand negotiations; (iii) payment for key milestones if the show was not eventually produced; and (iv) variable compensation for talent and brands based on different benchmarks including online sales.
FAQs
What is a joint venture agreement?
A joint venture agreement is a business agreement in which the parties combine their resources for the purpose of achieving a set objective. Typically, each party is responsible for the losses associated with the agreement, however, pretty much everything can be negotiated, which makes them such a valuable tool for allocating risk and reward among business partners.
What is a commercial lease agreement?
A commercial lease agreement is a contract between a landlord and a business for the rental of property.
When will the court consider there to be an "agreement"?
Courts will look to see if there was an offer, acceptance of that offer, and consideration (something of value to be exchanged by both parties). Fun fact, gifts are unenforceable because both parties are not exchanging value. This is also why you will see some contracts for $1 – it ensures both sides are providing "consideration."
What is an Operating Agreement?
An Operating Agreement is the agreement between the owners of an LLC that provides for how it will operate - from voting rights to profit distribution.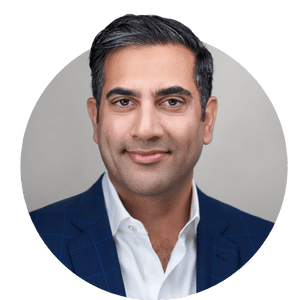 About Alykhan
Find out more about our founder and how he can assist you in being prepared for an ever-changing business landscape.