Advertising and Marketing
We have significant experience advising companies on a range of product marketing issues, from contracting with influencers and advertisers to hosting live events and contests.
Influencer Engagements
Having helped pioneer this advertising medium at Amazon, we know what deal points to negotiate, how to measure success, and how to comply with the latest FTC disclosure guidance.
Trademark Usage and Publicity Rights
It isn't always clear when you can use a third-party trademark or the image of a celebrity. We can help determine if your usage is acceptable or will attract scrutiny and consequences. We can also help protect your valuable intellectual property and ensure others aren't making hay off your hard work.
Charitable Contributions and Commercial Coventure Agreements
If you donate a portion of your sales to a charity and tell your customers about it, you likely need to comply with state laws on commercial co-ventures.
Advertising to Children
Websites and services directed at children must comply with COPPA. We can help structure your service or advertisement in a way that makes sense for your product offering.
Live Event Risk Management
If you are hosting a live event, you want to ensure someone (other than you) is liable for anything that happens to an attendee, both legally and from a reputation perspective.
"Green" Marketing
"Green Marketing" occurs when a manufacturer or a retailer claims that a product has an environmental or "eco" benefit. Products that claim to have an environmental or "green" benefit must make specific and qualified claims that follow federal regulators' guidelines for Green Marketing. Failing to follow these rules can also have you removed from platforms like Amazon and Instagram. We can help ensure you don't run afoul of any of these requirements by complying or finding work arounds.
Made in the USA Claims
You need to follow specific rules to market your product as being "Made in the USA." Failing to follow these rules can have you removed from important platforms like Amazon and Instagram. We can help ensure you don't trip on any of these requirements.
Sweepstakes and Lotteries
It's remarkably easy to violate state lottery laws! Most suffer no repercussions, but it's very easy to comply with them and often well worth the minimal effort.
Advertising Agreements and Insertion Orders
Make sure you understand when and where your ad will be posted, and how much you are paying for it.
Subscriptions and Renewals
It's very easy for subscriptions to trip state renewal laws. We will help you navigate them, and can recommend solutions to take this off your plate.
CAN-SPAM and TCPA Requirements
Want to send your customers promotional emails or text messages? We know how to comply with these requirements with a light touch.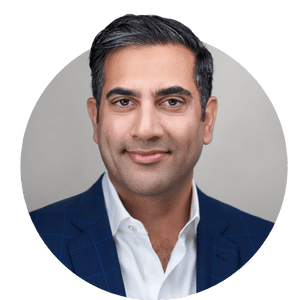 About Alykhan
Find out more about our founder and how he can assist you in being prepared for an ever-changing business landscape.