We help businesses raise capital
We have extensive experience working with new and established businesses and startups to raise capital, including from VCs, angels, and friends and family.
We work with new businesses who need structuring advise in advance of a fund raise in addition to established companies who have previously had counsel.
Sunder Legal can represent your interests in the following types of matters:
Series A and Series Seed financings
SAFEs
Convertible Debt
Stock Purchase Agreements / Subscription Agreements
Private Placement Memorandum
State and Federal securities filings
Representative Corporate Transactions
We have over a decade of experience representing clients in corporate transactions. We represent clients of all sizes and have helped clients close over $1bn in transactions. Our current practice focuses on transactions from $500k-$20mm.
Represented the maker of an activity tracker in its $5mm Series A Preferred offering (pending closing)
Represented the developer of stealth social media app in its $1mm SAFE investment from an angel investor
Represented a prominent retailer in its purchase of $20mm in warrants from a specialty manufacturer and supplier (in addition to the supply agreement)
Represented a private equity buyer in its purchase of a regional chain of addiction treatment centers for $60mm
Represented a private equity buyer in its purchase of Great Wolf Lodge Resorts for $703mm
Represented a private equity seller in its sale of a regional pharmacy chain to Walgreen's Inc. for $1.07bn.
The Process
Contact us to discuss your plan for raising capital.
We will advise on how to implement your plan, as well as any other options we believe work
Information gathering on your business and potential investors
Prepare offering documents and establish process for pitching investors
Negotiate deal documents with investors
Close the capital raise and invest in your business and customers
FAQs
How long does it take to close a capital raise?
It depends on the complexity of the transaction and how well we know the client. The most straightforward matters can be completed in 2-3 weeks. If there are other parties, negotiation can also determine the timeline. There may also be regulatory requirements, such as filings with federal and state regulators. The most important part of our approach is working with our clients to map out a timeline and strategy.
What are the typical documents you prepare?
It depends on the transaction and the type of capital you are raising. However, we typically handle the most common agreements in a fund raising. For example, in a Series A financing, we will help negotiate the Articles of Incorporation, Purchase Agreement, and ancillary agreements such as Investor Rights Agreement, Voting Agreement and Right of First Refusal and Co-Sale Agreement.
My investor wants to use form documents from the National Venture Capital Association. Are you familiar with those?
We are extremely familiar with these and other form agreements and regularly counsel clients on them.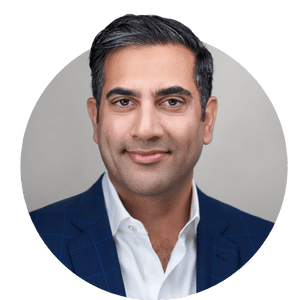 About Alykhan
Find out more about our founder and how he can assist you in being prepared for an ever-changing business landscape.