Our experienced business lawyers can help you navigate legal issues at every stage of your business - from formation, to investment, to contract negotiation, to purchase and sale.
At Sunder Legal, our business lawyers provide a full suite of legal services to Bellevue businesses, founders, and entrepreneurs. The Bellevue business lawyers of Sunder Legal pride themselves on moving quickly, delivering results, and communicating in simple, straightforward language.
Bellevue Business Law Attorneys
Business Centered Team
Our team has extensive business, management, and investment experience – allowing the team to provide legal advice with a business-oriented perspective. Sunder Legal focuses on the issues that matter to their clients. Sunder Legal specializes in representing startups, businesses, and entrepreneurs.
Our goal is to provide actionable, realistic advice so our clients can focus on their customers and growing their business. At Sunder Legal, our lawyers have a strong fundamental understanding of the business world, which helps us achieve successful results for our clients.
Bellevue Business Law Services
Our business law services include:
Business startup creation
Partnership agreements, operating agreements, and shareholder agreements
Contracts and legal documents
Commercial agreements
Customer Agreements and Terms of Use
Executive compensation packages
Purchase and sale agreements
Mergers and acquisitions
Startup Fundraising
Investors and family offices
Business consulting
Influencer marketing
Intellectual property Licensing
Bellevue Business Law Practice Areas
Business startup formation
Our business lawyers can advise on the formation and organization of new businesses and startups, including filing applicable documents with state agencies and documenting outside investments. We offer practical legal advice and do our due diligence so that you have a clear understanding of the specific needs of your business formation and that you are set up for success.
Contracts
Drafted correctly, your commercial contracts can limit your liability and reduce the risk of litigation. Our business lawyers will draft, review and negotiate your commercial agreements, making sure that you are familiar with all the terms and conditions. Our Bellevue business lawyers make sure our clients have a clear understanding of their contracts before making agreements with third parties.
Purchase and Sale
Sunder Legal's business attorneys help clients navigate the process of buying and selling businesses. We have significant experience advising clients on the purchase and sale of both equity and assets, and can help you quickly negotiate and close a transaction.
Executive Compensation and Equity Incentive Plans
We assist Bellevue businesses adopt, and individuals negotiate, executive compensation packages and equity incentive plans. Our business lawyers have years of experience forming, reviewing, and negotiating executive compensation packages and equity incentive plans such as options plans and profits interest plans. The law office of Sunder Legal has the resources and expertise to guide its clients through the various legal, regulatory, and tax issues in this area. We work closely with our clients to ensure their objectives are met.
We are a business law firm representing clients across the state of Washington. Contact Sunder Legal to learn more about how our Bellevue business lawyers can provide you with the legal services you need.
FAQs
What should I expect when working with a business lawyer?
After you make your initial consultation appointment, we will have a better understanding of where you need help.  But a good business lawyer will tell you where you have risk, how much to care about it, and what you should do about it.
How do I hire a business lawyer In the Bellevue area?
You can schedule a consultation using one of the the Book Now or Call Now buttons on our website. During your initial consultation, our business lawyers will get to know you and your company's legal situation and provide you with an estimate of our fees. Our lawyers will gladly answer any questions and provide you with any information you need.
About Alykhan
Find out more about our founder and how he can assist you in being prepared for an ever-changing business landscape.
SOME OF OUR CLIENTS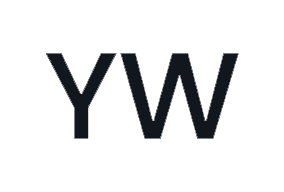 hear from our clients
Alykhan has a tremendous amount of business experience meaning that he was able to grasp the problem very quickly and with little context. We worked with Alykhan to solve an issue related to inauthentic products that had found their way to our distributor. Alykhan helped us solve our problem in a creative way that maintained good relationships with our key partners and customers.
Natasha Ratanshi-Stein
Founder
Compared to working with other attorneys in the past, I found it refreshing to work with Alykhan to piece together a creative and tax-efficient way to share ownership in my business. I really appreciated Alykhan's deep expertise and consistent responsiveness in addressing all my questions throughout this project.
We cannot say enough amazing things about Alykhan and his services/team. He has been instrumental in getting our start up literally up and running. His attention to detail and the future of your business is top of mind, and he constantly communicates with all parties involved. HIs previous experience at Amazon and foresight is exceptional. Thank you to Sunder Legal, they are by far one of the best firms that we have worked with.
Previous
Next