At Sunder Legal, we have significant experience helping clients adopt equity incentive plans that comply with applicable securities, tax, and corporate laws. Because we have experience supporting our business clients when implementing their equity plans, we also assist individuals – typically founders, executives, and senior hires – negotiate the executive compensation packages.
Equity Incentive Plans for Startups and Private Businesses
As part of our core offering to our business and startup clients, we advise on the adoption and maintenance of equity incentive plans such as – RSU plans, options plans, and profits interest plans. These are the most popular vehicles companies use for incentivizing employees with equity.
You can read our article HERE on whether your company should adopt a Restricted Stock Plan or an Options Plan (hint, it comes down to the taxes).
Issues Sunder Legal will address when adopting your equity incentive plan:
Stockholder, board, and other corporate approval
Drafting the plan, which should comply with applicable securities and tax laws
Template Offer Letter
Award Agreement
409A valuation
Cap Table Management
Equity Incentive Plan Representative Transactions
Represented numerous WA and DE LLCs in adopting profits interest plan
Represented numerous WA and DE C-corps in adopting option plans for employees and advisor
What is an Executive Compensation package?
Executive compensation packages refer to the financial and nonfinancial benefits senior hires are provided – from cash and equity to benefits like car, travel, and health care allowances. These benefits are usually described in an offer letter and further documented in an option or restricted stock agreement. Many of our clients come from companies like Microsoft and Amazon with more standard compensation packages and need assistance understanding the terms – and risks – of executive compensation packages at smaller companies. In many cases, our clients are not aware certain points are up for negotiation. For example, we regularly negotiate more clarity around bonus structures, reporting relationships, office location, and travel budget.
Compensation Packages can contain the following:
Cash compensation
Stock options or other equity
Signing bonus
Performance bonus
Change of Control provisions
Insurance coverage
Travel and car allowance
Executive Compensation Packages Review
We will review your offer, let you know what you are getting in dollars and cents, and advise on where you have room to negotiate. We make every effort to ensure that you are not leaving money on the table, but help you negotiate in a way that preserves trust and a warm relationship with your new employer.
Sunder Legal offers advising on the following Compensation Packages:
Incentive Stock Options
Qualified Stock Options
Profits Interest Plan
Restricted Share Agreements
Benefits Packages
Relocation Packages
Separation Agreements
Importance of 409A valuation
Executive Package Representative Transactions
Represented former FAANG executives in their appointment to the Board of Directors of a public company
Represented multiple former FAANG executives in their hiring into C-Suite/VP roles of Series A-D companies
Represented multiple FAANG senior managers into new startup roles
Seattle Executive Compensation Lawyer
Executive packages can be complicated if you are a startup unfamiliar with industry standards. We help startups draft and form their executive compensation packages, to attract talent and grow their business. We can also help on an individual level to negotiate the best benefits and incentives for when you leave your position.
FAQs
What are the typical executive compensation package components?
Typical executive compensation packages include direct salary compensation, health and retirement benefits, equity incentives, bonuses (sign on and performance), and other allowances and benefits (travel, housing, transportation). How executive compensation packages are structured and implemented vary based on your individual organization.
What is a 409a valuation?
A 409a Valuation is when the fair market value of your company's common stock is determined by a third party. Typically this valuation is important in valuing an equity grant because it gives you a sense of what each share is worth today.
What is a Profits Interest Plan?
A profits interest plan is a form of equity plan for LLC that allows a Company to grant a form of equity with limited tax consequences.
When should a company grant options versus restricted stock?
It all comes down to taxes - and depending on the valuation of the company and whether there is a public market for the company's stock, options or restricted stock may be the better option. Check out our blog post on this topic.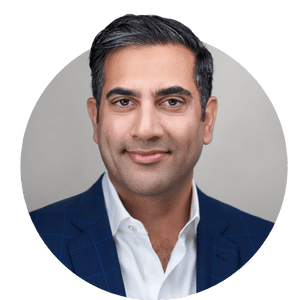 About Alykhan
Find out more about our founder and how he can assist you in being prepared for an ever-changing business landscape.